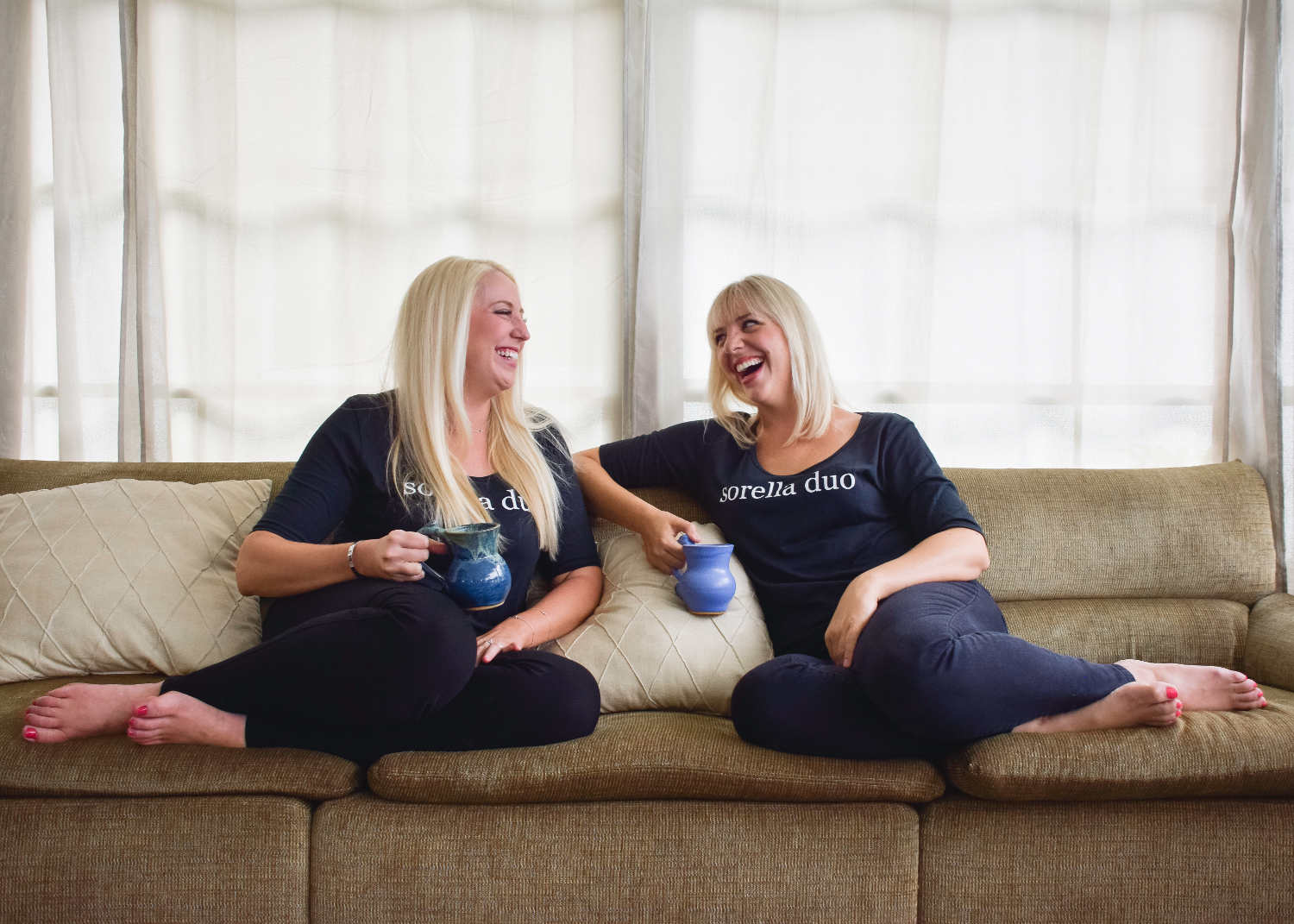 The Sorella Duo, Natalie and Rebecca Helm
Embracing their Italian heritage, Sorella (soˈrɛlla) meaning 'sister', this bombshell duo comprised of  sisters, Natalie and Rebecca Helm, have enjoyed performing together since they were young children.  Sharing the same genetic background has been the secret device this duo has used to perform while sharing a deep musical connection for the past two decades throughout Italy, Japan, Germany, Denmark, Sweden and the entire U.S. Over the years they have had opportunities to perform with Celine Dion, Il Divo, Yo-Yo Ma, William Shatner, on various movie scores, and with multiple artists at the House of Blues.  
Both sisters are working as professional musicians after graduating from Curtis Institute of Music, Colburn School and Oberlin Conservatory of Music, respectively. Natalie is the principal cellist of the Sarasota Orchestra and founder of Upward Notes, Inc, and Rebecca, music director and founder of Go Go Allegro Music School in Boston.  
'Holidays with Sorella Duo' is an album that was created to specifically have a reflective and nostalgic effect on the listener. Initially inspired by their beloved pups, the duo wanted to create a sound world that would keep babies, children, parents, grandparents, and even pets at peace throughout the holiday festivities. Allow the listeners a brief moment to relax and unwind while enjoying holiday classics. 
Natalie resides in Sarasota with her husband Michael and rescue dog D'Angelo. Rebecca lives in Boston with her husband Oscar, and four teacup shih tzus Simba, Nala, Mosi, and Pili.  After much delay from the pandemic, the Sorella Duo is finally working on their second album!